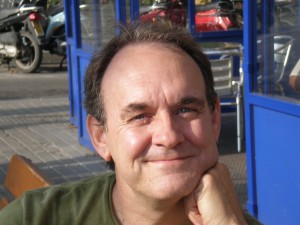 I love movies! Watching them and making them, both on screen and behind the scenes. So when an opportunity arises and the idea fits just right, bring out the camera!
Here is some of my video work:
We have a preview reel for "Shakespeare Ate My Brain" – the Movie! Now to get it on the big screen…
This is the video for my song "Another Think Coming" from the album "Of the Same Name" (2016)
I wrote the song "A Quiet Love" several years ago for the man I married recently in the video above. Two beautiful things that fit together.
Here is a link to my video for the song "Too Much Take Away". It comes from the album "Chameleon Tea" 2013. I submitted the video to the "It Gets Better Project" to help those who experience bullying.
Here is a link to my video for the song "Sangria Root". It comes from the album "Reasonance" 2008!  http://youtu.be/QVbK3FfkNpU
Here is a link to my video for "Remember". It comes from the album "Reasonance" 2008 and it is dedicated to the memory of two generous men I was privileged to know and share some time with here on this earth: Michael Wheeler and Rand Hopkins!  http://youtu.be/_cvTtNgpENA
Here is a link to my video for "One More Pitch". It is a song co-written by my friend Phil Bolsta and me. Phil wrote the lyric about his daughter Erin and then I set it to music. I used actual footage of Phil and Erin to create the visuals!  http://youtu.be/a8oVe1xi-4I
Here is a link to my video for "The Rambler Family Ramblers Theme Song" recorded during a performance of "The Rambler Family Ramblers FINAL Christmas Reunion Spectacular!" at the 2011 Minnesota Fringe Festival. A great cast (Barry Shay, Karen Batdorf, Rachel Flynn, John Rump and me) and a great song co-written with Barry Shay!  http://youtu.be/ckhEr7gRprA
Here is a link to my highlights video for "Shakespeare Ate My Brain" recorded during a performance at the 2012 Minnesota Fringe Festival. Another great cast (Barry Shay, Karen Batdorf, Bradley Damon and me) and a great play co-written with the ever-talented Barry Shay!  http://youtu.be/LBOVKH7efdo
Here is a link to my video preview for our feature length movie "Haunt This!"2007. More craziness from our familiar cast of actors, largely improvised dialogue and a rather silly plot regarding a hapless group of psychic researchers looking for ghosts….oooooo….scary funny!  http://youtu.be/WHhwkPh3bCk